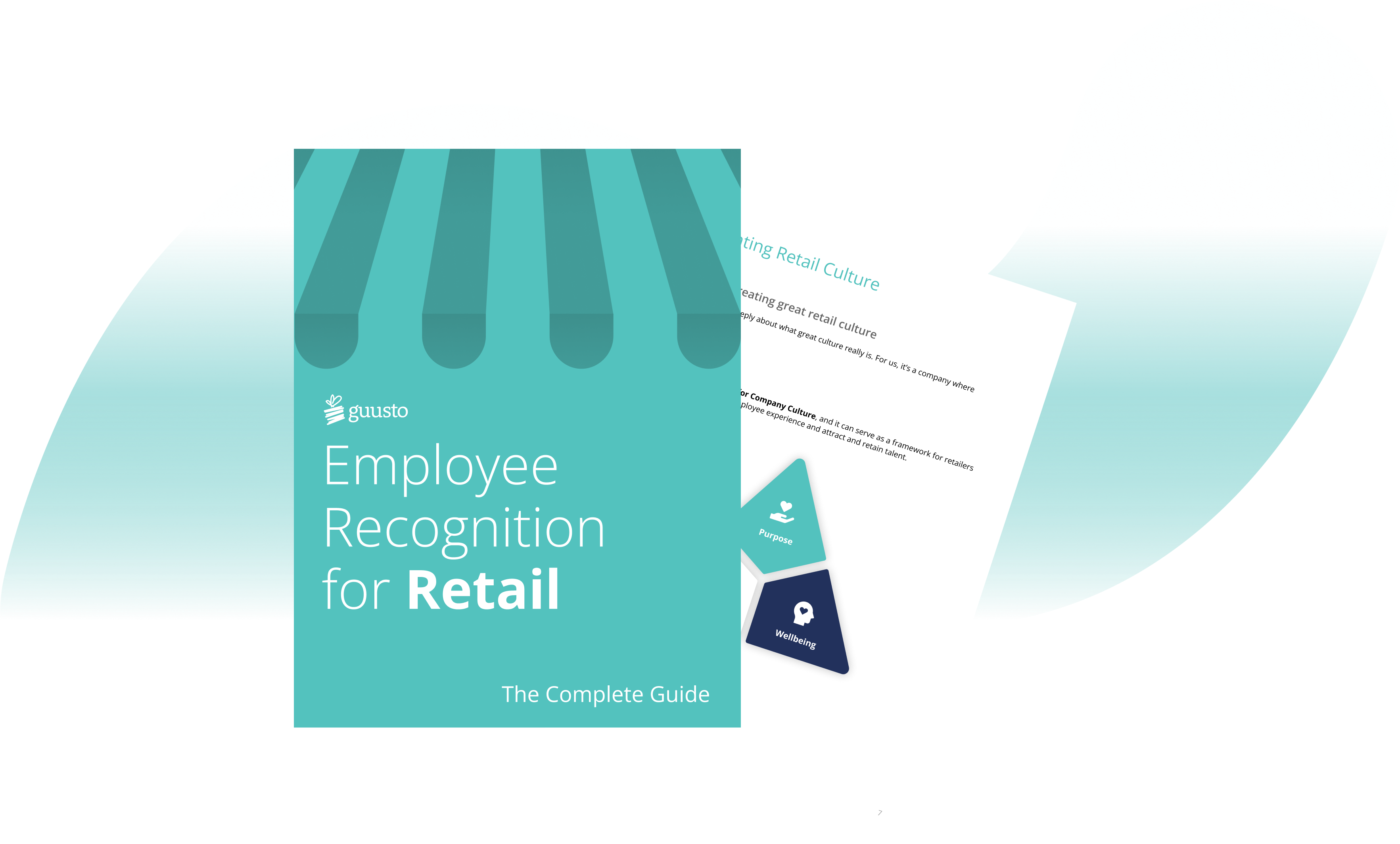 Employee Recognition for Retail: The Complete Guide
Building better retail culture through recognition
This is a challenging period for the retail sector, with both small and large retailers facing problems with employee morale, recruitment, and retention.
In Employee Recognition for Retail: The Complete Guide, we look at:
How to improve retail culture

How employee recognition can help

How to build effective retail recognition programs

And much more!
Free Retail Recognition Plan Worksheet
Not sure where to start with recognition?
Our guide also includes a fillable 3-page worksheet to help you design, plan, and implement a tailored recognition program for your team!
Designed specifically for the sector, this step-by-step tool will help you:
Define your program goals
Evaluate your employees' needs
Choose the right platform
Outline your budget
Plan your program launch
Track your progress
Fill out the form to get your free copy!