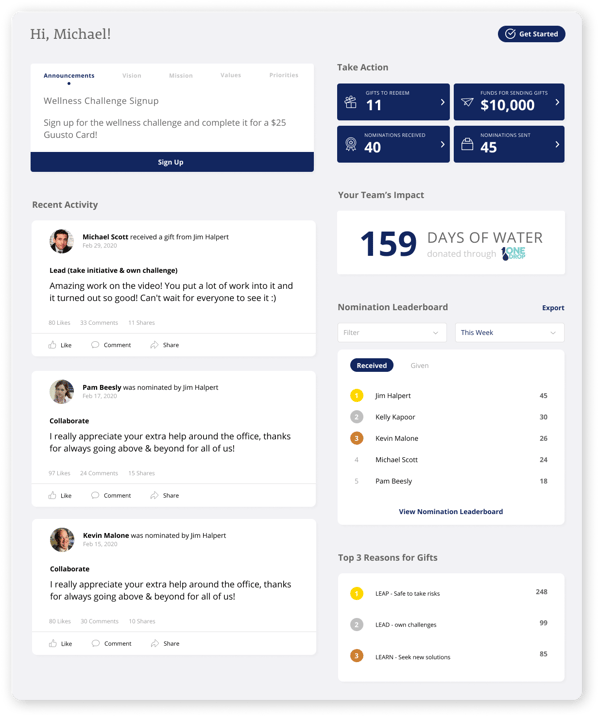 Aligned & engaged culture
Guusto's employee recognition and rewards software will keep everyone aligned on mission, vision, and top priorities that move the business forward. Engrain core values into the fabric of your company culture. Send gifts to recognize employees based on core values. Build community and engage your people with peer-to-peer shoutouts, social feeds and leaderboards.
Give your people the right employee recognition and reward software to consistently reinforce stellar work in real-time! Recipients choose where to redeem their gifts from hundreds of merchants, swag options, charities, and custom rewards, so they actually get something they want. And crucially, there are web, mobile app, and print-out options to ensure no-one is ever left out.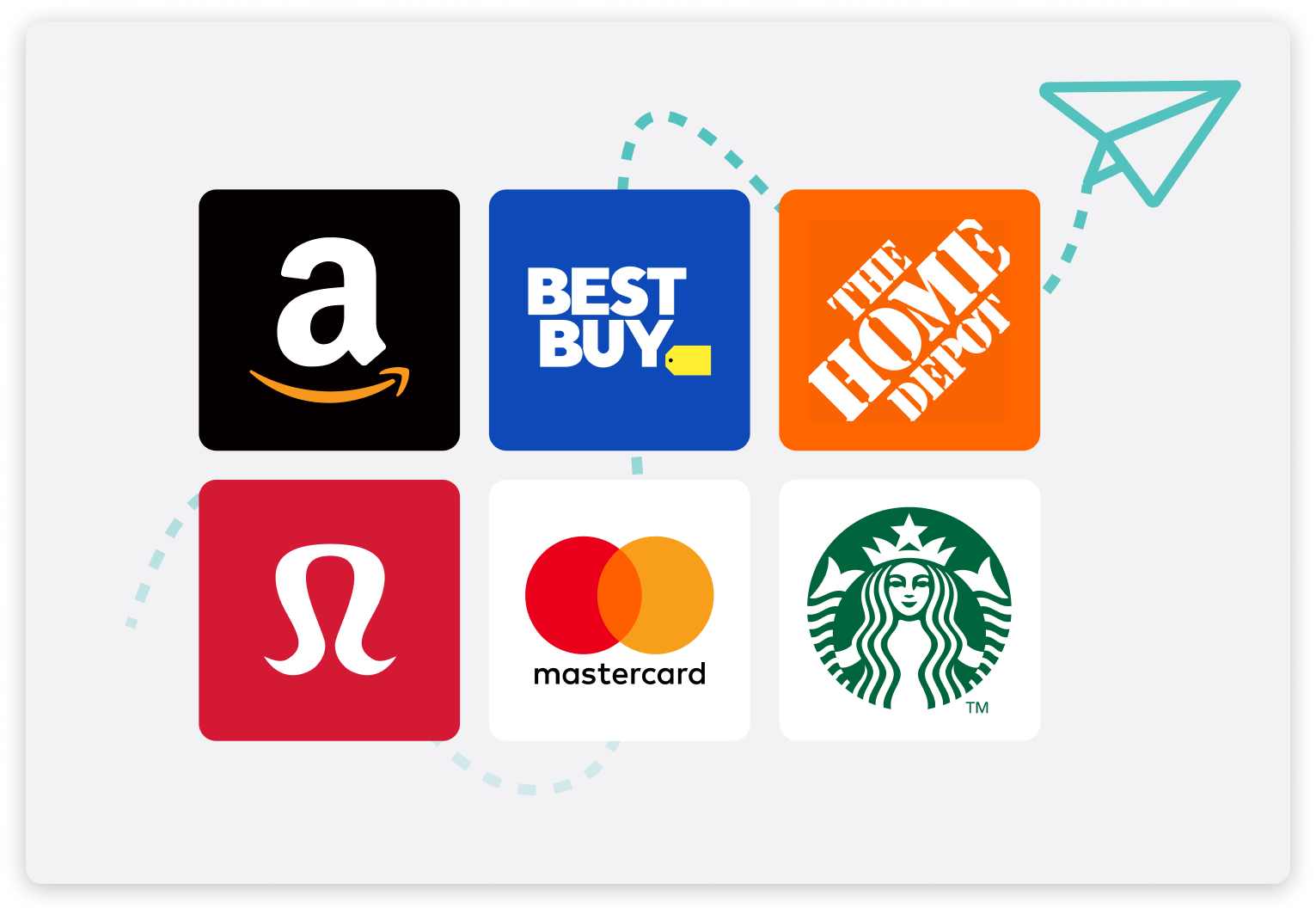 Guusto provides double the value of other recognition providers*
Additional value with Guusto
Reduce Admin Time
Are you still running to the store for gift cards? Schedule and send up to 1,000 gifts at a time. People leaders have saved up to 20% in admin time by switching to Guusto.
Full Credit Back
Reinvest your recognition budget in your people. Guusto admins save an average 10-25% on unclaimed rewards.
Free Platform
Choose who can use Guusto to give non-monetary recognition, who gets budgets to send rewards, and only pay for recognition givers. Junior employees can use the system for free.
Easily Scalable
Many providers require account minimums with locked in contract agreements. Guusto is risk free with a free account option and 60 day money back guarantee on subscription fees.
All your recognition programs in one place
We power a wide variety of recognition programs:
Milestone / Anniversary / Years-of-Service Awards

Real-Time Recognition / Spot Bonuses

Peer-to-Peer Shoutouts

On-boarding Programs

Wellness Programs Goals

Quarterly & Annual Performance Awards

Birthdays & Holidays

Any Gift Card Program
3000+ 5-star reviews and #1 highest rated on
See how easy it is to start sending gifts with Guusto